So, you need a logo? Of course you do, every business does – it's a part of your identity, a part of who you are.
Determining where to begin when you need a logo can be overwhelming. Perhaps you have an idea in mind already – and you just need someone to turn that into a reality for you. Or perhaps you have absolutely no earthly idea where to begin. That's okay – in either case, we can help!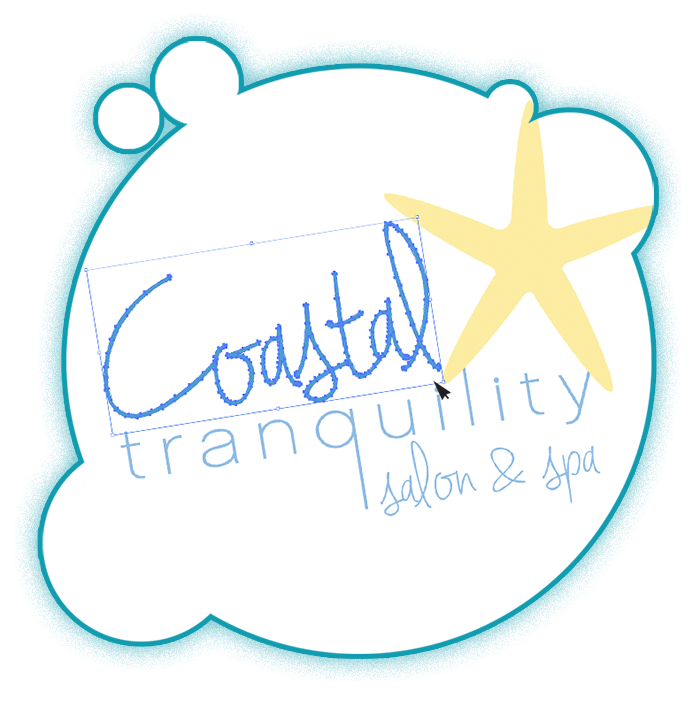 When you contact us, we'll discuss any possible ideas for your logo that you may already have in mind. For example, do you have a color scheme in mind already? Do you want the logo to match your establishment's interior? There's a bunch of things to consider – and we'll ask.
After our initial discussions, we will set to work coming up with some ideas for you. Depending on your needs, we typically will come up with 4-6 concepts for you to consider. In general, we normally allow 1-2 weeks for Phase One. Every project is unique – we can assess a more accurate timeline after discussing your goals.
Once these concepts are ready, we'll email you a PDF file that you can review at your leisure. If you are local, we can drop in to review them with you if you prefer; if you're out of town, no worries, we can discuss more by phone or email. We know you are a busy person with a business to run – you just let us know what works best for you and your schedule.
Here is an actual sample of the type of file you'll receive. These logo concepts were completed for a local business, Coastal Tranquility Salon and Spa (we did their website too, in case you're interested).
After you have had a chance to review, we'll discuss to see what elements you liked and which you did not. This will allow us to get a better sense of what you are looking for.
From there, we'll make any discussed changes and refine the concepts down to a final version of your logo. Sometimes this back-and-forth exchange of ideas and changes occurs an additional two or three times – sometimes your desired logo is achieved in the first round! It's a process designed to arrive at a logo that you'll love.
We're pretty much done! By now, we have gone back and forth a few times and we've fine tuned your logo to exactly the way you want it.
At this point, we will provide you with several digital files of your logo – each type of file you should ever need for the various agencies you deal with during the course of running your business. And don't worry, you can always contact us if you need the files again.
Surely by this point you'll be thrilled with our quality of service and won't need to send the logo to many others – since we handle a broad range of visual design needs and print services!
Much like building a home – every design project needs to be evaluated and priced based upon what you have in mind. You may choose to build a small one-bedroom efficiency home or a sprawling mansion – and price will be estimated accordingly.
Your logo is a valuable intangible asset, many times it is the first impression that a customer or client will have of you.  After listening to your goals and objectives, we will provide an estimate for your logo. 
Once a proposal is submitted and accepted, payment is due in 3 installments. Work will commence upon receipt of a signed agreement and 40% deposit. The next installment of 30% will be due before proceeding to Phase Two – before we proceed with discussed changes.
The balance will be due upon completion of the project. We will submit your assorted digital logo files to you upon receipt.